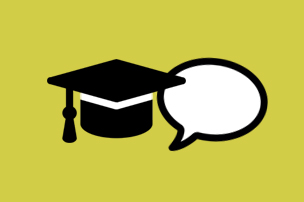 Understand academic language to get a better grade
---
Assessment Guidance, Marking Criteria and Feedback Terms
(Video tutorials and writing examples – ASA website resource)
Recommended: How to write your assignment based on the terminology used in the Assessment Guidance and the Grading Criteria and Feedback Form so that you get the best grade.
You'll find your Assessment Guidance in the Module Guide and/or the Assignment section on the module site. You will also find a copy of the Grading Criteria and Feedback Form that will be used to mark your work. Example Grading Criteria and Feedback Forms can be found on the Assignment Information: Feedback page.
Select from these terms that are likely to appear in your assignment brief and watch the tutorial and read the examples:
General academic language
(Website – Manchester University)
Recommended: An extensive resource that provides you with lots of useful words and phrases that typically appear in academic writing.
(Online PDF – ASA website resource)
This list of commonly used academic terms will help you decipher 'academic speak' so that you know exactly what you are being asked to do in your assignments.