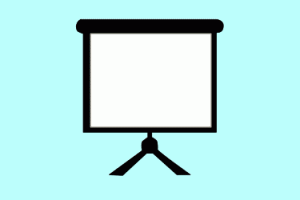 Learn how to put together and present an effective PowerPoint slideshow
---
Presenting with PowerPoint
(Video tutorials – UH only resource)
Recommended: Five short videos about presenting with PowerPoint slides. The videos are approximately 6-15 minutes long and contain lots of useful tips, not just for using PowerPoint but for being an effective presenter. The main learning points from the video series have been summarised within a Microsoft Sway presentation below the videos.
Accessibility note: Only available to UH students, log into your UH Office 365 account homepage and return to this page and refresh.
Video 1 – Opening of a presentation
Video 2 – Non-verbal cues
Video 3 – Role of PowerPoint presentation
Video 4 – Adding extra touches
Video 5 – How to close your presentation
Video Tutorial Key Points
(Microsoft Sway Presentation – ASA website resource)
Accessibility note: Sway is not optimised for Mac and devices. Mac and device users can use the PDF version.
(Website – Kent University)
Advice on structure, visual aids, handouts, interaction and a range of other topics.
Keywords:  PowerPoint; power point; opening; body and voice; role of powerpoint; extra touches; endings; talks; public speaking.