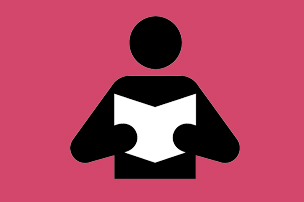 Preparing for your assessment
---
Useful module information
Before starting your assessment task you need to read the information on your module site that relates to it:
Learning Outcomes – found in the DMD in the Module Information unit on the module site
Assessment Guidance – found in the Assessment Information unit on the module site
Marking Criteria – found in the Assessment Information unit and/or the Assignment page on the module site.
Understanding the assessment guidance
Your module leader will set out the module assessment requirements in an Assessment Guidance document which contains all the information you need about the assessment task. There may be some supplementary information on a separate sheet as well, in which case your module leader will show you where to find it. Module leaders will also provide a set of narrated (audio) slides about the assessment task so that you can listen (and re-listen!) at your own pace.
If you're not sure what some of the academic terminology used in the Assessment Guidance means, the resources on the Understanding Academic Terms page may be helpful.
Understanding the Link Between Module Learning Outcomes and Assessment Success
(Video tutorial – ASA Website resource)
Recommended: If you know what the learning outcomes for your module are, then you will be in a better position to understand what is being asked of you within the Assessment Guidance…
Formative and summative assessments
There will be formative and summative (graded) assessment tasks. Formative assessments are very important even though they are not graded. You will get feedback on them which will help you to develop your work and often the task will be similar to, or part of, the summative assessment task. Summative assessments are graded and will count towards your overall module mark.
Make sure you understand. If in doubt – ask your tutor
Before starting work on your assessment, make sure you understand exactly what you have been asked to do. Read the Assessment Guidance, listen to the narrated slides, attend your scheduled classes and any additional seminars that are put on to help you. If in doubt, ask your tutor/module leader for clarification.