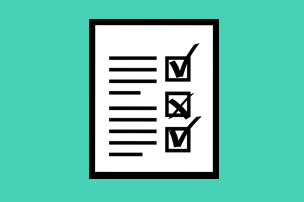 What happens when you have submitted your coursework?
---
The marking process
The marking process takes time to complete fully (did you know a standard essay takes approximately 45-60 minutes to mark?). Firstly, your allocated marker reads through your work and decides how well or not you have met the learning outcomes for the assessment. The marker refers to the  Assessment Guidance so that she/he knows exactly what you have been asked to produce. Markers meet in groups before marking, and sometimes during, to ensure that everyone is clear about what the students have been asked to do.
The Marking Criteria and Feedback Form
All coursework assessments are marked with the help of a 'Marking Criteria and Feedback Form'. This is used to ensure that markers are consistent in how they award grades and how they present feedback.  Further information about this document is in Assessment Information: Feedback page.
Checking for consistency and fairness
All marking has to be quality checked by an internal moderator before the final results can be released. The moderator checks the quality and consistency of feedback and grades. Any inconsistencies are reported back to the marking team and adjustments are made where needed. Level 5, 6 and 7 work is also checked by an external examiner who scrutinises a sample of work from each assessment batch.
Marking 'behind the scenes'
(Video tutorial – ASA website resource)
This short video takes you 'behind the scenes' and explains the various stages of the marking and moderation process:
Other forms of assessment are marked in different ways. For example, written exams and in-class tests are marked according to a pre-prepared answer sheet, online exams are marked by computer and observed structured clinical examinations (OSCEs) are marked by an examiner during the assessment.
When all the assessments in a module have been marked you will be given an overall module mark. You will need a mark of 40 or more to pass a level 4, 5 or 6 module and a mark of 50 or more to pass a level 7 module.