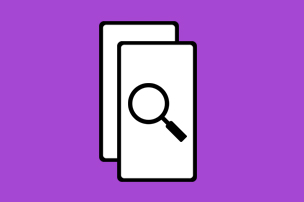 How to avoid academic misconduct
---
What is academic integrity?
Academic integrity is all about being honest in your academic work. This means that you must produce work that is your own so that when you get credit for it, the credit really belongs to you. This does not mean that you cannot use other people's work, it just means you must be sure to acknowledge them by correctly citing the source of your information. Correct reference citation enables your lecturer to see who else's ideas you have made use of and to check the source themselves to see if you have correctly understood it.
What is academic misconduct?
Academic misconduct refers to improper behaviour in the assessment process. This covers a range of behaviours such as copying (plagiarism), buying an essay, borrowing an assignment from a friend, falsifying documents, cheating, theft of assignments and collusion. Academic misconduct can apply to any type of assessment including written work, practice assessment documentation, presentations and exams.
Academic Integrity
(Video tutorial – UH LMS resource)
Recommended: This video (2.22 mins) explains academic integrity and misconduct, including different types of assessment-related offences and how to keep your work (and reputation) safe from allegations of misconduct.
Related resource: Understanding academic integrity and misconduct (Video tutorial – ASA site resource)
For further information about academic misconduct and assessment offences please see the University Policies and Regulations.
(Website – UH resource)
What is plagiarism?
The misappropriation or use of others' ideas, intellectual property or work (written or otherwise), without acknowledgement or permission is called plagiarism. It may be intentional or unintentional and includes, but is not limited to, the following:
the importing of phrases from or all or part of another person's work without using quotation marks and identifying the source;
without acknowledgement of the source, making extensive use of another person's work, either by summarising or paraphrasing the work merely by changing a few words or by altering the order in which the material is presented;
the use of the ideas of another person without acknowledgement of the source or the presentation of work which substantially comprises the ideas of another person and which represents these as being the ideas of the candidate.
This interactive on-line resource will help you understand and avoid plagiarism.
(Interactive web tutorial – UH only resource)
What is Turnitin®, how can it prevent plagiarism and develop academic skills?
Turnitin is a text matching tool that is integrated into your StudyNet module site. When an assignment is submitted, Turnitin will create an electronic originality report which shows you whether any of your text matches work that has already been submitted or published by somebody else.
Some modules will provide a Turnitin submission portal to show you an originality report while you are still working on your assignment. Make sure you still submit your assignment for marking by uploading it to the assignment's submission portal.
For further information on Turnitin, including how it can help you improve your academic writing, go to the Turnitin Frequently Asked Questions page.
How to access your Turnitin similarity report
(Video tutorial – UH Online resource)
Have pride in your work!
It is you who will:
link the different ideas in your work together
decide which points to argue and how
choose what evidence to use to support your comments
justify the opinions you are sharing
Producing work in this way shows originality and ownership – your thinking, your work.
Please do not put your future as a health care or social work professional at risk by cheating in your assessments.
<< Back to Assessment Information
Keywords: cheat; cheating; copying; copy and pasting.