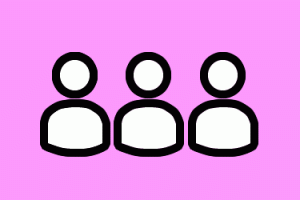 How to get Academic Skills Advice help
---
Use the resources on this website throughout your studies, focus on the recommended resources to get you started and make sure you attend timetabled workshops which run in many programmes. This page contains support information about:
---
Academic writing workshops and one-to-ones
Group workshop booking
When new dates and times are published in September and January, please select 'Book Now' below to see the dates and book your place on the extra HSK workshops.
To access the booking form you'll need to log in to your UH Microsoft Office 365 account with your UH username (e.g. abc123@herts.ac.uk) and password.
Please review your level's workshop contents and handouts below:
If you and some of your peers would like to attend a workshop but the offered dates are not suitable, or you require a Level 7 workshop, get in touch with Kim Goode (k.p.goode@herts.ac.uk).
One-to-ones booking
Email a completed Self-referral form to Kim Goode (k.p.goode@herts.ac.uk) to request a one-to-one session. No need to book onto a workshop first – get in touch as early as possible. A member of the academic skills team will contact you to arrange on-line or face-to-face support.
Please note: One-to-one assignment support is provided on a first come, first served basis. For subject specific advice, please contact lecturers on your module team.
Further information is available on the One-to-one sessions page.
---
Conversation Online Workshops
Perhaps you feel you are 'struggling' in some way?
Perhaps you wish to improve an aspect of your academic work?
Perhaps you wish to chat with other students and make new friends?
The two-hour workshop is intended to boost confidence in conversations about aspects of your learning that may of be concern, as well as consider how students might support each other and receive advice.
In the first hour, you will get to know others to feel comfortable to talk, share ideas and support each other. This will include introductions, speed-meetings and issues you might like to talk about. There will be a five-minute screen break.
In the second hour, Anita will present some suggestions to help you interact and participate effectively in online learning with others. You will then practise these skills in small breakout room groups. For example, you may be asked to talk about a lecture, orally paraphrase an abstract of an article, discuss and clarify an assignment brief or have a conversation using active empathic listening about an area of difficulty you are facing in your studies or life as a student in HSK.
Towards the end of the workshop, participants will be asked to complete a simple feedback form individually, which includes what was covered, advice given and your feedback. Further support might be suggested.
You can self-refer and book in at specified times (see timetable). Workshops are open to all HSK students.
Self-referral workshop timetable
| TUESDAYS | THURSDAYS |
| --- | --- |
| 23rd March 16:00 – 18:00 | 25th March 16:00 – 18:00 |
| UH EASTER BREAK 2 WEEKS | UH EASTER BREAK 2 WEEKS |
| 13th April 16:00 – 18:00 | 15th April 16:00 – 18:00 |
| 20th April 10:00 – 12:00 | 22nd April 10:00 – 12:00 |
| 27th April 10:00 – 12:00 | 29th April 10:00 – 12:00 |
If you would prefer a one-to-one session for one hour or these times do not suit you, please email Anita.
Conversation Online Workshops can also be arranged for your class or study group. Please email your tutor, student rep or Anita to arrange a group workshop.
There are also possible Online Academic Conversation Clubs that can be arranged in two blocks of about six one-hour meetings in each block. Please discuss these with your tutor and Anita.
Email Anita now for more information about the Conversation Online Workshops (note the acronym COW!)
Anita Fromm MA TESOL, FHEA
Widening Participation Champion
Visiting Lecturer, Academic English and Study Skills
Centre for Academic English and School of Health & Social Work
Email: a.fromm@herts.ac.uk
---
Literature searching support requests
For literature searching support, please contact helpdesk@herts.ac.uk requesting support from the Academic Engagement Team. Please include some detail on what you need help with and a member of the team will be in touch.
---
Other drop-ins and workshops
The University's Centre for Academic English also provides support to improve your writing and study skills. We recommend you take advantage of the frequent drop-in sessions and the broad range of workshops that they provide.
Keywords: advisor; staff; advice; help; program; one to one; 1 2 1
Keywords: work shop; class; teaching;