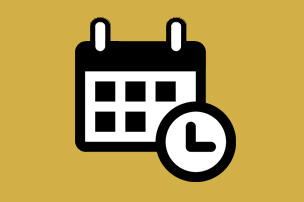 Requesting a delayed submission date
---
Coronavirus communication
Due to the outbreak of coronavirus the limited grounds on which students may submit serious adverse circumstances have been suspended from the start of Semester B 20th January 2020, until further notice. If you have circumstances which mean you are unable to complete or submit assessments on time, please explain in Section C of the form at the bottom of this communication. There is no need to obtain evidence – you can self-certify.
In some modules, because of the nature of the assessment, the module leader will inform you that a whole module group deferral has automatically been made. In these circumstances, you do not need to make an individual application and do not need to complete the form.
NOTE The University continues to operate a 'fit to sit' policy so if you decide to sit/submit an assessment, the University will not normally accept a claim that you have serious adverse circumstances with regard to that assessment (UPR AS14 C.3.8.3 and C.3.8.4).  For all assessments submitted online on Canvas other than timed summative quizzes, students are indicating they are 'fit to sit' by pressing the submit button. However, by way of exception, in the case of a timed summative quiz, students are indicating that they are 'fit to sit' by starting the quiz.
From the date that this revised form is released for use (March 24th 2020) you must send the completed form as an attachment by email to SAC@herts.ac.uk.
Please be assured that the information that you have provided will be processed under strict confidentiality protocols as per UPR IM16 – Data Protection Policy.
If you have already submitted a SAC application to your School for a module running in Semester B 2020 prior to 24th March 2020, you do not need to take any further action.
On receipt of the form, this will be processed by the appropriate team and you will be notified of the outcome by e-mail however the outcome of your request for SAC consideration will only be a recommendation until confirmed by the Board of Examiners.
If you have any queries, please submit by e-mail to SAC@herts.ac.uk
Guidance and advice is available via `Askherts'
(Word file download – UH document)
Problem meeting your coursework deadline?
If you are unable to meet your coursework deadline due to an unexpected reason (such as a sudden, short term illness) you can request extra time by asking for an 'extension'. An extension request is made by submitting a Coursework Extension Form no less than two working days prior to the submission deadline. The maximum extension that will be granted is two weeks.
(Word file download – UH document)
Before requesting an extension, make sure you read the HSK Coursework Extension Guidance. Note that extension time is not automatically granted – there must be genuine reason for your request.
(Online PDF – UH document)
Not fit to attend your exam or submit your coursework?
An extension can help you cope with a short term illness or unexpected problem, but if your situation is more serious or longer term you will need to submit a request for consideration of Serious Adverse Circumstances (SAC) using the Serious Adverse Circumstance Form.  You should also submit a SAC request if you are unexpectedly unfit to sit your exam or submit your coursework on the due day. If your request is granted, your coursework deadline or exam date will usually be extended to the next available submission date.
SAC requests have to be submitted on the right form, to the right place, with the right supporting evidence and at the correct time. Look at the SAC Form, read the Serious Adverse Circumstances Guidance and watch the 'SAC Explained' video below to make sure you understand the process fully.
Important: If you are going to submit a SAC request – do not submit your coursework, sit your exam or attend your OSCE! If you do, the only exception is if a medical condition resulted in you being unable to understand that you were unfit to sit or submit. Please use the 'Exceptions – Doctor's letter' below if this is the case.
(Word file download – UH document)
(Online PDF – UH document)
(Word file download – UH document)