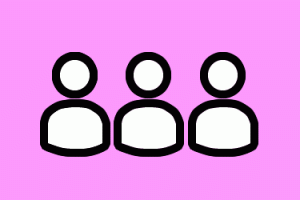 How to get Academic Skills Advice help
Through the timetabled workshops which run in many programmes
Through optional workshops which can be booked on-line (see below).
Through 1-2-1 meetings with an academic skills tutor (details + self-referral form).
As a student in this School, whatever your current level of study or prior experience, it is important that you make the most of the advice and support available to you so that you can reach your full potential. The academic skills tutors and your subject lecturers can help you to be successful in your academic journey but we also ask that you play your part by making the most of the many resources available to you as a student, including this website.
Remember, we can't include everything here – there are many other resources beyond this website that you can utilise to help you to be successful in your studies.
The Academic Skills Advice (ASA) Team: 
Valerie Brossier (Academic Skills Tutor and Team Co-ordinator) – tutors students at all levels of study and in all programmes.
Helen Stamps (Academic Skills Tutor) –  mostly tutors level 7 students in the Allied Health Professions.
Pat Wood (Academic Skills Tutor) – tutors students at all levels in the Pre-Registration Nursing programme.
Angela Dimond (Information Manager) – offers specialist advice on literature searching to students at all levels.
Introduction to Academic Skills Advice:
Keywords:  advisor; staff; advice; help; program; one to one; 1 2 1
Dates and times of workshops by level
---
Academic skills workshops are only available to students belonging to the School of Health & Social Work, University of Hertfordshire.
Click on the links below to find out more information on the workshops and how to book:
Keywords:  work shop; class; teaching;