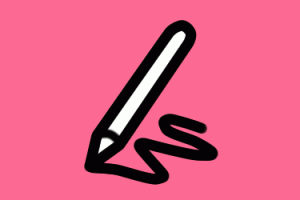 A wide range of useful resources to help you to develop and enhance your academic writing skills
Academic writing is very different from everyday texting or email writing. It is a more formal style of writing which requires you to communicate your ideas clearly and concisely. Good academic writing is about using the right words in the right place to say the right thing; it is not about using lots of long words or presenting overly complicated ideas that your reader can't understand. Key features of good academic writing are:
Properly structured sentences and paragraphs
Logical presentation of content (beginning, middle, end)
Clarity of thought including well supported arguments or points
Objective and non-judgemental commentary
Accurate grammar, spelling and punctuation
Correctly presented referencing
Formal language and a varied vocabulary (without use of colloquial expressions and slang)
Originality and ownership – it 'belongs' to the person that writes it (see below)
Remember, your work must be your own. Copying (plagiarism) from someone else's work is never acceptable; nor is buying an essay, borrowing from a friend or any other form of cheating be it in your written work, practice assessment documentation or in an exam. Click here for more help with this important aspect of academic writing.
Samples of excellent writing 
These examples of academic writing illustrate expectations of good writing at levels 4, 5, 6 and 7 of study. The examples are based on assignments submitted by students in the School. They have been modified and the good features have been highlighted and commented on in the margin. The citations, apart from the ones from Department of Health and Professional Bodies, have all been changed. Please note that these examples are for illustration only and that they are not to be copied, either partially or wholly, nor cited in your own work.
A multimedia resource to help you develop your academic writing skills.
Assessment Feedback Terms  (short videos to help you understand some of the terms we use)
Do you know what 'evaluate' , or 'analyse' or 'synthesis' means? In this UH video blog series some common terms used by tutors within assignment feedback are explained and examples are given of how you should respond.
Critical writing (various external links)
Critical thinking involves questioning the source of material and thinking about the motivations of the author(s). Critical thinking leads to critical writing which involves writing in a balanced and objective way about the work and ideas of others. 
Essay and report writing (i-spy tutorial, only available to University of Hertfordshire students)
Learn how to put together your ideas to plan and develop your written piece of work.
Academic phrasebank (Manchester University)
An extensive resource that provides you with lots of useful words and phrases that typically appear in academic writing. 
This list of commonly used academic terms will help you decipher 'academic speak' so that you know exactly what you are being asked to do in your assignments.
Using English for academic purposes (external link)
A website that gives lots of help and advice about using English for academic purposes.
Reflective writing (Monash University)
A resource that has various useful sections but in particular one on reflective writing.   
Conducting a review of the literature in your area of interest, enables you to bring together ideas and findings from a range of different sources and use them to inform your written work. 
Essential writing skills – articles
Structure and clarity (electronic journal only available to University of Hertfordshire students)
Researching your subject (electronic journal only available to University of Hertfordshire students)
Using literature to support your discussion (electronic journal only available to University of Hertfordshire students)